One of the best tours from Krakow that I've been to, was Wieliczka Salt Mine tour. I went there by a complete coincidence and discovered this absolutely amazing place!
World made of salt – let's draw it!
I've heard about Wieliczka before, of course. It's very popular destinations for tourist from around the world. Usually, if they go to Krakow, they go on Wieliczka Salt Mine tour as well. However, I;ve never been isterested in this kind of entertainments. Especailly, that I knew how many people and tours are inside…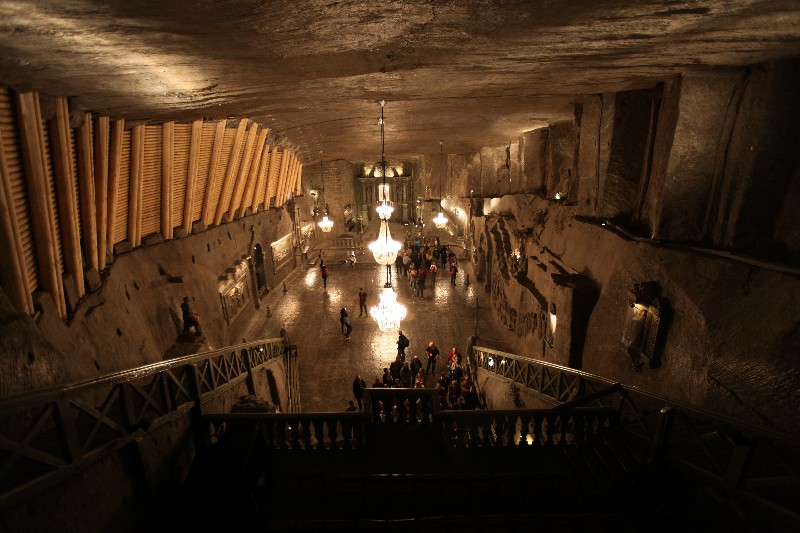 Nevertheless, as my best friend from Portugal came to visit me in Poland, I didn't have a choice. He wanted it so much that I couldn't resist. Beside, he had an interesting idea – to draw during Weiliczka Sakt Mine tour! This argument was enough for me to take a pencil, drafter and willingly go to a salt mine.
Genius artists of Wieliczka Salt Mine
As i said, the tour was a complete coincidence. Howevere, it was one of the bests coincidences in my life. What I saw in Wieliczka, deeply affected my perception of beauty. I've seen many beautiful buildings around world. Churches, cathedrals, cahpels from many different periods of history. All of them impressive, with a huge value for history and culture,
However, none of them were better than Wieliczka Salt Mine. First of all, the architecture of the place was simply brilliant. It's hard to believe that it was made by a man. All sculptures, reliefs, even corridors are simply perfect. Almost each object in Wieliczka Salt Mine was a piece of art!
In consequence, I couldn't decide which object should I draw. I was fluctating between an overall image of some chamber/chapel and some single objects like a sculpture/fragment of stairs or wall. In the end, I've decided to draw the most beautiful chapel in the world – St. Kinga Chapel.
My friend draw a winding stairs that were nicely lighted. His work was simply brilliant!
History of Wieliczka Salt Mine
Beside our artistic adventure during Wieliczka Salt Mine tour, we learned a lot od interesting facts. It was a guided tour so we followed a local historician.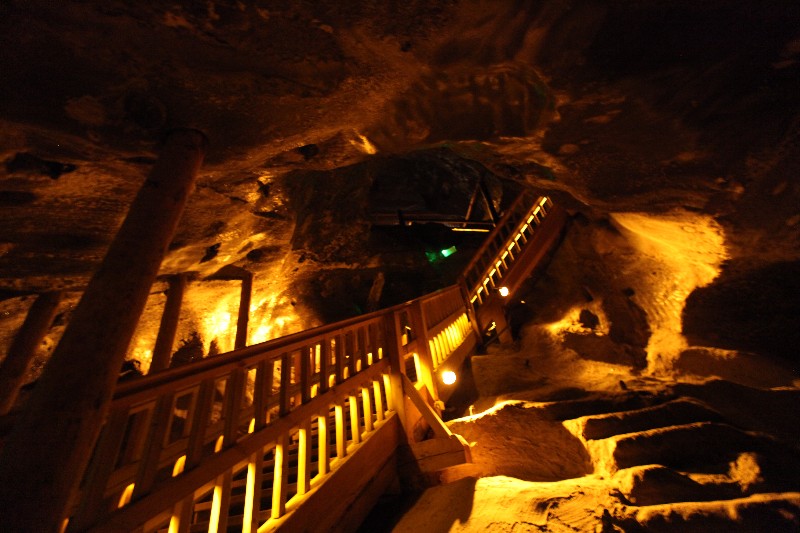 I hadn't realized that the place was so old. Wlieliczka Salt Mine dates back to 13th century. In fact, it's one of the oldest salt mines in the word. We also disccovered how much efford people had to put in mining. Many of them lost their lives at work as it was very dengerous activity.
What's more, the art of salt mining has remained almast the sane from 13th century to modrern times. Wieliczka Salt Mine was an active mine as lond as to XXth century!
Wieliczka Salt Mine from Krkaow
I was really surprised to find out how many options there are to go to Wieliczka Salt mine from Krakow. You can go there at any time of the day and the ride is not very long, especially from Krakow.
Me and my friend chose to go there with an organized tour with a guide. Due to that, we didn't have to stay in the line for hours. We were in Wieliczka only after 30 minutes. The car was very comfortable and the driver told us a lot of interesting things about the salt mine, that I had no idea about!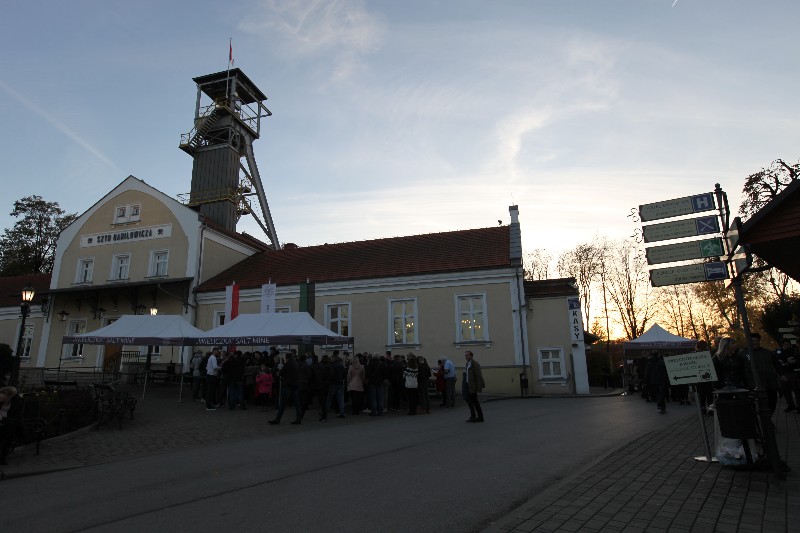 To sum up, I realized that I was a bit ignorant about monuments in my country. After Wieliczka Salt Mine Tour, I started to appreciate more such places as Wieliczka. My drawing is hanging on my wall to remind me about this significant place.